 SAFETY MEASURES
Keeping you safe so you can find unbeatable deals on all the top brands under one roof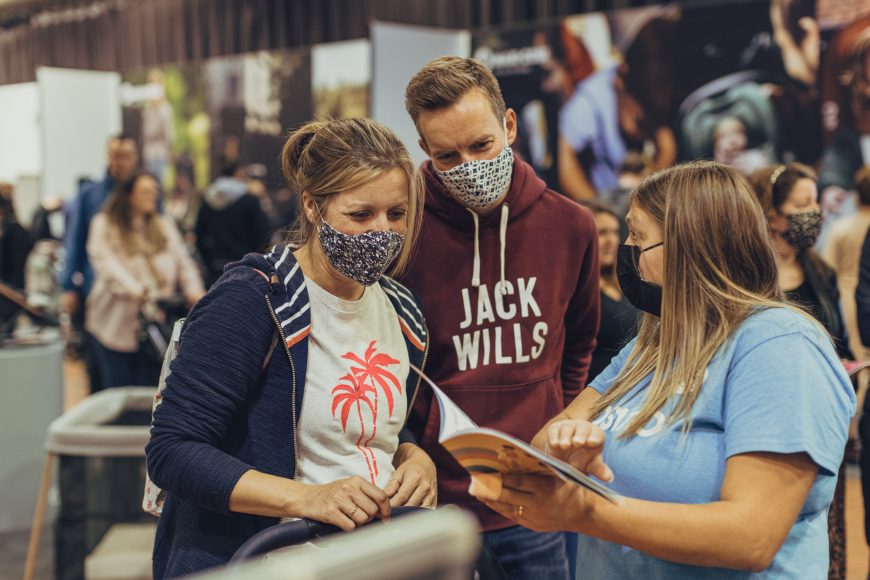 You can rest assured that we, the show organisers will be following all guidance in place at the time of the shows. The safety of all our visitors, exhibitors, contractors and staff is our highest priority. We will continue to keep you updated via our newsletter, website and social media profiles.
Before you arrive, please book your tickets in advance here -  in order for us to manage our visitor numbers carefully. We recommend booking tickets as soon as possible, to ensure you are able to visit on your preferred day.
Please remember: If you're feeling unwell or are displaying COVID-19 symptoms you must not attend the Baby & Toddler Show. Please contact athena@babyandtoddlershow.co.uk with regards to your booking, and any show related queries.
For enhanced safety, and peace of mind, some of the additional measures in place at the Baby & Toddler Show include...
Changes to the layout and widening of aisles to provide more space
Enhanced ventilation to ensure the venue remains light and airy
Hand sanitiser stations at the entrance and throughout the venue
Pre-packaged catering options and cashless payments
Additional cleaners allocated to each feature area
All onsite staff are fully trained on Covid hygiene measures
All highchairs, microwaves and changing tables provided for use by the public will be thoroughly disinfected before, during and after each day of the show
The Baby & Toddler Show team will be taking daily lateral flow tests
Disinfection programmes across all high-volume touchpoints, e.g. catering areas, surfaces, handrails, WCs, entrances and exits
Time slots introduced for weekend visiting to ensure there is plenty of room for everyone to move around and shop at their own pace