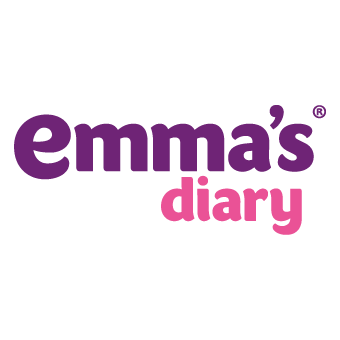 The Diary is the UK's number one pregnancy guide available FREE through your GP or midwife. With medical and lifestyle information it's a great reference to keep with you during your journey to becoming a mum.
And what's more www.emmasdiary.co.uk provides a complete online guide to pregnancy and beyond so Emma's Diary is there for you whenever you need advice or information. Register today for great benefits, including:
£150 worth of Argos money off vouchers
FREE gift packs for every member, full of samples, money-off coupons and information from major parenting brands. Exclusively from Argos and Boots.
Weekly and monthly updates on your baby's development
Monthly newsletter
Exclusive competitions
Vouchers and money saving offers
Chat to thousands of other mums 'n' mums-to-be on our popular forums
Loads of other exciting mum and baby related information
Because the birth of a baby opens up a whole new world of products and services, Emma's Diary will save you precious time and money with some fantastic offers, and tell you what real mums think of everything from buggies to holidays to views on the latest baby offers available. Dads or grandparents haven't been forgotten, because Emma's Diary has lots of helpful tips for them too!
You can now read all about Emma's experiences on the go through her mobile website or brand new, free, mobile app!* You can also join Emma's thriving community on facebook.com/TheEmmasDiary or follow her on Twitter @emmasdiary for up to date gossip and information. She's always there for you.
Over the years, Emma's Diary has become a friend for thousands of mums, join free today to see how you can benefit.
*Available to download through Apple App Store and Google Play