 The Organix Baby & Toddler Feeding Area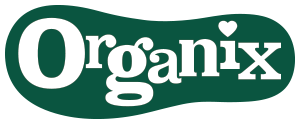 The Organix Baby & Toddler Feeding Area offers a private and peaceful place to feed your little ones. You'll find plenty of seats, bottle warming facilities and microwaves to use. Plus, take home free samples of their new delicious meal range for 6 to 12+ month olds, as well as brand new finger foods, rice cake clouds and weaning wands.
From perfect purees for those first tastes to veggie packed meals, or tantalizing finger foods and snacks to really get those taste buds tingling, Organix has got you covered, keeping little tummies happy at all times and helping to develop an early love of great food in little ones.
You can also meet Lucy Thomas, the Organix Fussy Eating Expert. Lucy will be running workshops on Friday and Saturday offering expert advice and inspiration, to help spark a love of great food in your little ones through exploring taste and texture during their weaning journey. Lucy will also be on hand to answer all your important questions!
Organix are celebrating 30 years of providing little ones with deliciously tasty & nutritious organic foods & snacks! The team are passionate about supporting parents on their little ones' food journey, from the very first mouthful to finger foods & snacks. And this year they have some super exciting & delicious new food launches bringing a new range of veggie packed baby meals as well as a new range of fun & tasty snacks for toddlers & bigger kids too!