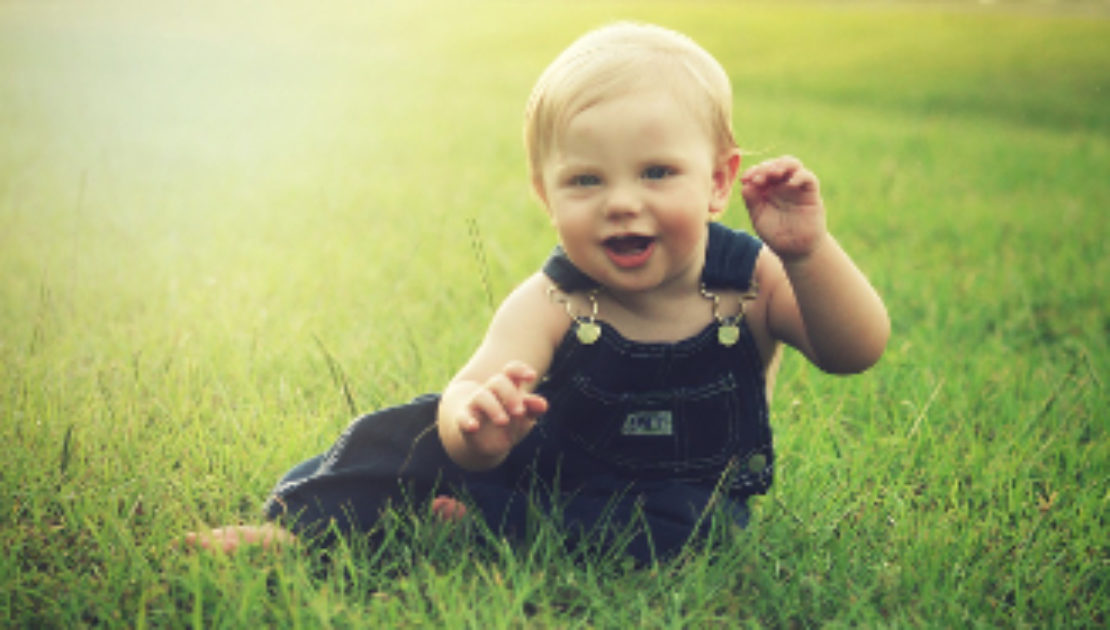 Choosing a name for your baby
Endless discussions and constant suggestions – an all too familiar scenario for new parents when deciding on a name for their new arrival. They say you can only truly know the name of your baby when first meeting them, but still parents persist on doing the leg work before meeting their son or daughter to be, months before he or she has arrived.
So how do you decide on a name? We look at some of the most popular baby names of the last ten years, and see if trends ever beat tradition…
In terms of boys names, Jack is king – the most popular name for UK babies for nearly a decade, reigning from the late 90s to 2008, as well as being popular for much of the last century. Jack's consistent reign at the top of the pile for boys names is hardly surprising, and was only knocked off the top spot by recent popular additions Oliver and Joshua.
Consistent mainstays over the past 10 years for the boys include staples such as Thomas, Daniel, James, Samuel and William. Trends are consistent in the top 10 and there is rarely much variation with parents happy to stick to conventional classics, rather than opt for something a little more diverse.
When it comes to the girls however, trends get thrown out the window. Happy to let the boys stick to tradition, girls names have fluctuated continuously over the past decade and we find a new name in the top spot for each year that passes with Chloe, Emily, Jessica, Olivia, Grace, Isabelle and Sophie all making a brief appearance as the most popular girls name in the UK. The US also finds itself with an ever turning carousel of girls names in the top 10 with Sophia, Isabella, Madelyn and Mia all being popular in 2014.
You'd be excused for thinking the boys are content sticking to the formula of the past decade, but they're slowly catching up with diversifying their top 10 with some more varied forenames. Looking outside the most popular choices, and scrolling through the depths of the top 100, names that have steadily grown in popularity over the past 5 years and are only pegged to grow further include Finn, Emmett, Sawyer, Hudson, Jasper, Declan and Ezra. Thanks to the Beckhams, Cruz, Romeo and Brooklyn have also received massive boosts in popularity.
It doesn't become any easier with twins either, with 9 out of 10 male twins all sharing the first letter of their forename with their sibling (i.e. John & Joshua, Daniel & David). It appears having two little ones to name really doesn't diversify your options…
For the girls, recent addition Elsa has been growing with the momentum of a freight train due to the massive success of Disney's 'Frozen'. It's jumped a whopping 243 places to crack the top 100, rising from 331st to a very healthy 88th. Despite this, we are yet to see a noticeable spike in babies named Olaf however.
In the next few years the ever revolving top 10 for the girls is also set to include names like Stella (meaning 'shooting star'), Lila (or variants Layla / Lily) and Adeline, all of which have had a surge of popularity in the past 12 months.
We can also expect to see Charlotte become a top 5 name (it's currently nestled outside the top ten and sitting at 11 in the UK top baby names) after Will & Kate gave the name to their new arrival.
Sometimes, we can find ourselves with a veritable abundance of names, and it may feel the best course of action is to close your eyes and pick a winner out of a hat. Whether sticking to convention, following celebrity trends or creeping out of the comfort of the top 100, parents are certainly spoilt for choice, but here in lays the issue: with such a plethora of 'classic' names for both boys and girls, and an ever updating list of less conventional ones coming to prominence year in year out, the problem is narrowing it down to just one!
Back to Baby & Toddler Blog