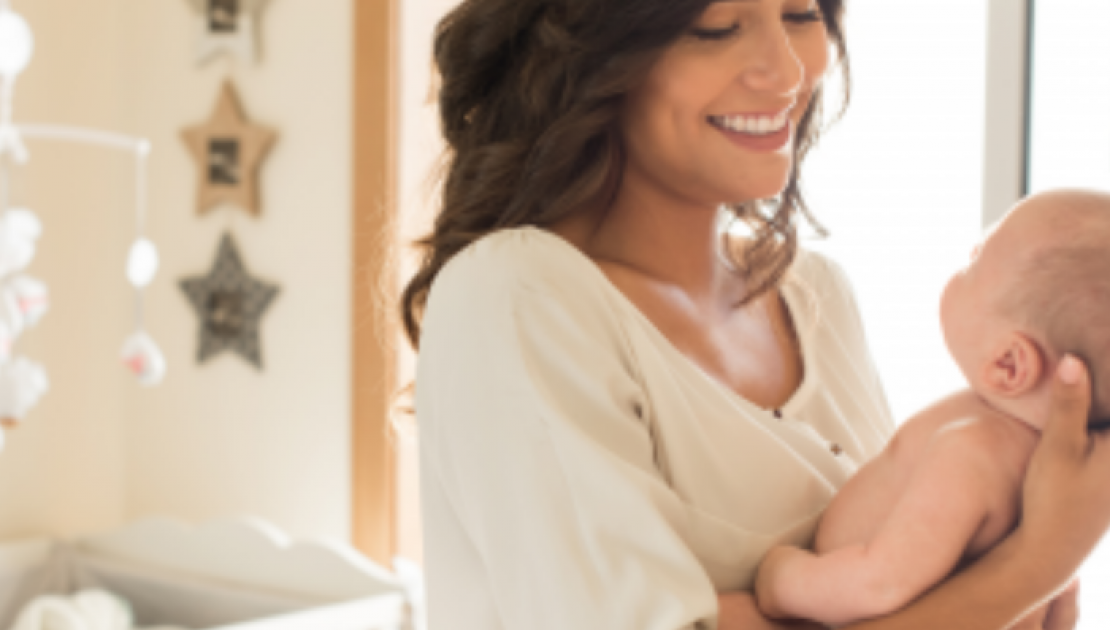 Creating a Practical and Comfortable Nursery for your Baby
So, you find out you're pregnant… now what? Designing and decorating a nursery has always been the utmost desire of most intending parents. Maybe because welcoming a newborn in a comfortable and sophisticated home is a sufficient reminder of the excitement ahead. How then do you design the baby nursery of your dream? Getting the right thing at the right place may seem challenging for many. No qualms! We've prepared the ultimate guide below to get you inspired. Don't forget to look for the best baby play mat and some baby nursery games to make the first months of your tot as comfortable and fun as possible.
Position the Furniture Appropriately
Designing a baby nursery usually covers bedding, furniture, and accessories. It is advisable to start by first selecting your furniture and, with that in mind, build the rest around. Anchor the baby nursery furniture to the wall and position your baby nursery furniture sets in a safe and sound environment. Try and avoid outside wall by every possible means.
Give it a Nice Touch
In a bid to impart the newborn nursery with a particular style and personality that give you and your baby a cheerful mood, make use of some accessories for better colours and patterns. Adding a nice, soft, and colorful blanket, bedding with attractive print, and artwork are all aesthetics to lift your spirits. Don't forget that soon the playful side that strengthens the joyful bond between you and the infant will start to develop. Thus, add up some baby nursery games and activities.
Prepare a Multifunctional Storage Space
Even though babies are small, they require a lot of things. When you are searching for shelving or a dresser, duly consider the one that could easily contain many items. You may need to stash away some clothes, toys, books, blankets, among other essentials, in a spacious nightstand drawer.
Colorful Blues
Colorful blues aren't just for boys! Although, it is one of the primary colours that has been found most attractive for baby boy nurseries. It reflects an eclectic style, in addition with dreamy, butterfly wallpaper, a dazzling chandelier, and a lovely drawer. A colorful blue is also considered a symbol of peaceful escape and can reflect an eclectic style. Team these tones with dreamy, butterfly wallpaper, a dazzling chandelier, and lovely drawer, and this makes for a beautiful room for your little one.
Pinkish and Pretty
Pink is primarily a unique colour that reflects a pretty and stylish fashion, a colour that is favoured for baby girl's nursery rooms. However, a baby girl's nursery doesn't need to be stuffy; it should rather be well complemented with pinkish and colorful designs that symbolise beauty. Adding some oversized toys could also add a soft and playful style to the nursery. Reviews on Top-mom will provide you with more insightful ideas on the baby nursery design.
Reduce the Noise
Baby's sleep an awful lot, and it is important that they get as much rest as possible. Avoid waking up your newborn every minute that you enter their bedroom by covering the door latch to prevent unnecessary noise that may disturb your little one. You can buy door latch covers or even get creative and embark on a DIY project to create your own.
Lighting is Key
Living in a bright room may be a good choice for work; however, it's not a suitable option for a baby nursery. You need to adjust the use of light in the baby nursery to avoid disturbing your tot during nap time. Blackout curtains and other stylish items could be used to reflect the light and prevent its direct contact with the newborn, helping to create a cozy environment as they grow.
Sweet Dreams for your Baby
Preparing comfortable bedding for your newborn may be one of the most helpful ways of giving them the best sleep possible. Adding a few soft pillows and ensuring your newborn's crib has a soft landing is equally essential. Babies come with delicate bodies that need to be treated gently. When deciding on their bedding, always ensure you take precautions in safeguarding them.
According to Lifehack, the most important safety measure for babies is supervision. Babies are naturally curious about their environment and different things that they may find around. Their curiosity, if not monitored, may pose a serious risk. Remembering this is vital, but it is just as important to remember that designing a baby nursery should be a fun and exciting experience, and not too stressful. This preparation will be sure to get you ready for the arrival off your little one!
Elizabeth Barlettah is an American citizen and a graduate of Columbia University, where she's got a degree in Research and Experimental Psychology. She has written many blogs and conducted different research on the subject matter under discussion over the years. She is happily married with two kids.
Back to Baby & Toddler Blog