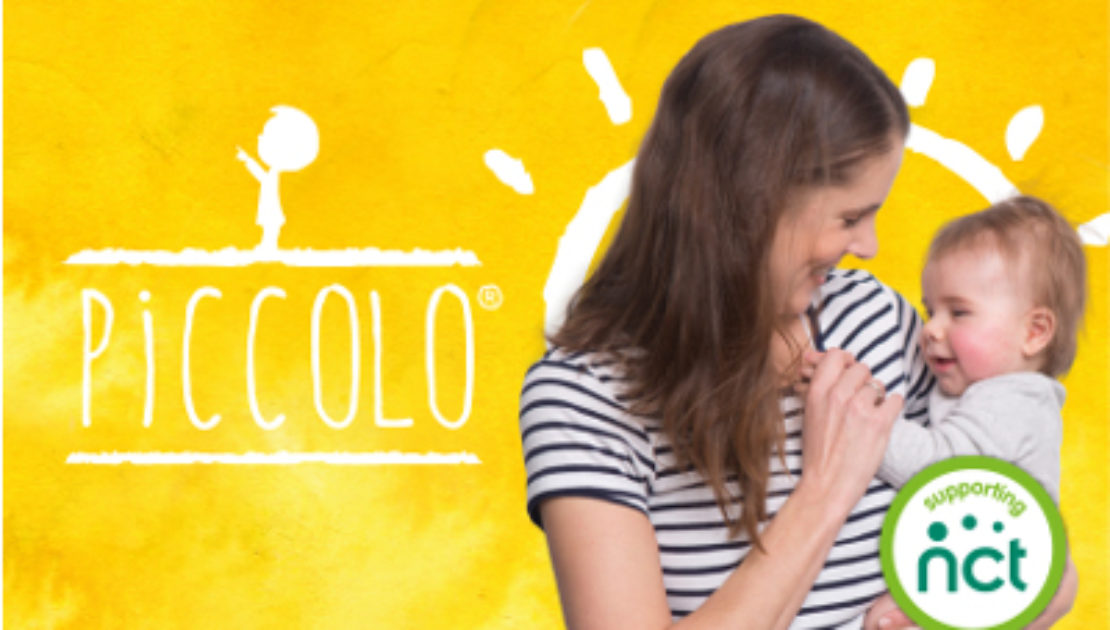 Starting your little one on a lifetime of healthy eating
Piccolo is a new brand of baby food, drawing inspiration from the Mediterranean approach to health and wellbeing. Piccolo gives 10% of its profits to food education and is working in partnership with the prestigious National Childbirth Trust (NCT).
Weaning or introducing solids – what does it all mean?
In the first 6 months of your little one's life, they get all the fluids and nutrients they need from breast or infant formula milk. During this time, there is no need to introduce other foods before their digestive system is ready and their swallow reflexes develop. However, from around 6 months, it is important to start introducing foods into their diet. The first few months is all about getting a wide variety of different flavours and textures into their diet.
This is an exciting, and messy stage in their development, and the time between 6 and 9 months is a wonderful opportunity for your baby to enjoy the exciting taste adventure of trying new and unfamiliar foods. It is also a chance for you to help shape their ongoing relationship with food, as well providing them with a range of nutrients to support their ongoing development.
First foods
There really is no one 'best food' to start with, however simple single fruits or vegetables are a good place to begin. For example cooked apple or ripe pear, mashed banana or avocado, steamed or baked root vegetables such as carrot, sweet potato, butternut squash or parsnip. Once cooked, these can either be pureed or cut into large chunks your little one can hold onto as finger food.
Remember: Baby food doesn't have to be bland, you can add all sorts of herbs and spices to foods from six months such as cinnamon or rosemary, but don't be tempted to add any salt, sugar, honey or stock cubes with salt to your baby's food or cooking water in the first year.
After First Tastes
After offering those first tastes, it is good to keep offering a wide variety of flavours early on, and include fats and protein into their diet. Unlike adults, babies need a high fat, low fibre diet, so nutrient dense foods such as avocado, oily fish, and good quality protein, such as fish, are fantastic.
The Mediterranean approach to nutrition and lifestyle that Piccolo follows, is one which champions good, honest and natural food and introduces children to a variety of delicious ingredients in early years. It encourages a way of eating which is naturally full of superfoods, crammed with vegetables, pulses, dairy, whole grains, fish & good, mono-unsaturated fats like olive oil.
……………………………………………………………………………………………………..
Our exclusive baby food partner for the show, Piccolo, is available at both shows this autumn, visit their stand for a taste or listen to Alice talk about weaning, fussy eaters or eating in pregnancy at our expert advice workshops.
Back to Baby & Toddler Blog